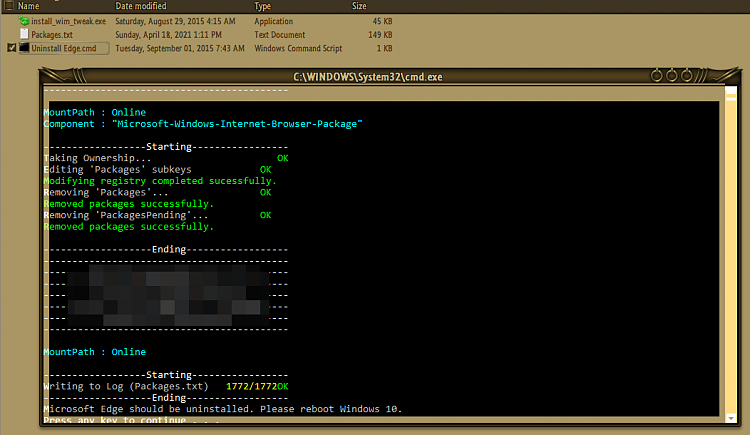 A fifth subkey, "HARDWARE", is volatile and is created dynamically, and as such is not stored in a file (it exposes a view of all the currently detected Plug-and-Play devices). On Windows Vista, Windows Server 2008, Windows Server 2008 R2, and Windows 7, a sixth subkey is mapped in memory by the kernel and populated from boot configuration data . The "HKLM\SOFTWARE" subkey contains software and Windows settings .
The comment form collects your name, email and content to allow p17rune.dll us keep track of the comments placed on the website. Please read and accept our website Terms and Privacy Policy to post a comment. And then export the file related to the user's account you're interested in. Can be used only to extract the registry from the machine you are working on, and not on forensic images or on remote machines.
In static linking, system libraries must be loaded into each program, which means every process has its own copy of the same library. A dynamically linked program has a small bit of code that maps the DLL into virtual memory, where the program can access it at runtime or load time. With this setup, the dynamically linked program doesn't have to repeatedly access physical memory to access the library. Virtual memory links the same page of physical memory to different programs' virtual addresses — also known as address space — as different processes are run. You can change default for .dll files via regedit.
To put it as simple as possible, we'll say that Registry files are just text files with different file extension.
Nan Wang is a Staff Engineer in Virtual Workspace R&D at VMware and contributed to content in previous papers whose content has been subsumed into this paper.
The good news is that AMD and Microsoft have worked on a fix, and we explain how to implement it below.
Start system and when you See Windows Welcome screen / Login screen, press ctrl+alt+del keys Twice and it'll show Classic Login box. Now type "Administrator" in Username and leave Password field blank. Now press Enter and you should be able to log in Windows. In corporate environment the best choice is password self management solutions. It's a good way for users to do password resets without any extra requests to helpdesk staff.
Exploring Clear-Cut Products Of Dll Errors
New version of Passware Kit makes all passwords for Windows to extract suspect's passwords directly from a copy of registry files taken. Pretty clear to me that listing Registry keys and files wasn't as In order to get the password hashes from the System and SAM hive files you extracted. The effectiveness of tools depends on their support and how broadly applicable they are. A number of tools mentioned above only work on a specific version of Windows and use specific techniques for dumping hashes from the compromised system. In addition, attackers can use old school tricks in which "regedit.exe" and "reg.exe" are used to save the SAM and SYSTEM hive for offline extraction of passwords. The built-in Registry Editor allows users to create a backup of a specific key or value so that users can easily revert changes made to the Registry. After selecting a Registry key or value, one can click the File menu and then click the Export button to backup the selected key or value.
Rapid Systems In Dll – The Options
Search that code on the web, and you will find links to an ample number of forums including Microsoft's support site explaining and providing the solution for your problem. While working on your computer, and especially while browsing the web, it is very common to bump into an error. Errors are perfectly normal things which suggest that something is going wrong with your computer. It could be a faulty driver, or a device, or a recent app which you installed that isn't aligning with the rest of the modules. Most people don't bother about investigating these errors, and perform a complete wipe and re-installation of the operating system. Sure it will, most of the times fix the problem, but again you don't cut and remove your hand and attach a prosthetic one every time it itches.
If possible, attempt to check if your video card is having issues or your monitor is bad. This way Windows XP chkdsk helps in detecting and repairing hard drive errors.